Pharmacy sticker shock: How brand-name drug increases stack up
Consumers have experienced it firsthand at the pharmacy: Their prescriptions climbing in price from one visit to the next.
Those increases aren't isolated to a few drugs that treat a few conditions. In fact, the trend stretches across brand-name drugs at large. From 2008 to 2015, the average brand-name drug shot up 164 percent, according to the Express Scripts 2015 Drug Trend Report.
Compare that increase to the consumer price index, which measures spending on a range of goods and services from food and medical care to clothing and entertainment. During the same time, the CPI rose by 12 percent. That means brand-name drugs increased 13 times faster than the CPI.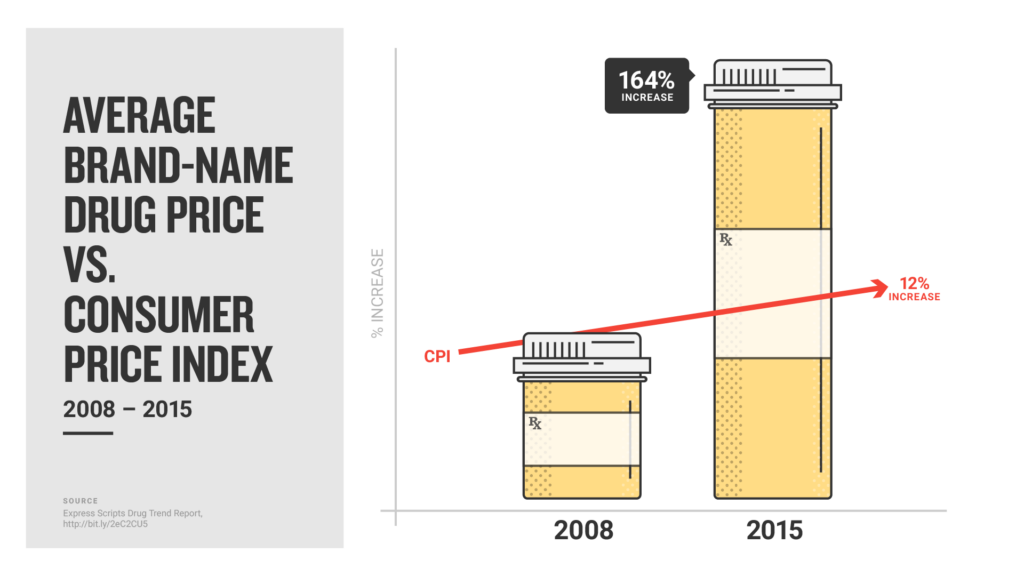 Voices for Affordable Health is closely tracking trends in pharmaceutical drug increases, and we've compiled a variety of ways for you to take action:
---