Big Pharma spent 8Xs more than gun lobby to influence your lawmakers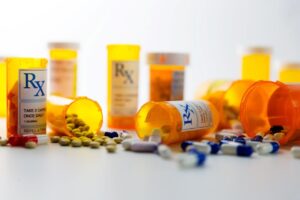 U.S. drug makers and their allies spent more than $880 million in lobbying expenses and political contributions to influence the nation's response to a growing epidemic of drug overdoses tied to prescription painkillers, an investigation by The Associated Press and the Center for Public Integrity has found.
Internal documents and public disclosure reports reveal that the pharmaceutical industry spent more than eight times what the gun lobby spent between 2005 and 2015 to weaken and/or block legislation in Congress and statehouses nationwide.
"The opioid lobby has been doing everything it can to preserve the status quo of aggressive prescribing… They are reaping enormous profits from aggressive pricing," Dr. Andrew Kolodny, founder of Physicians for Responsible Opioid Prescribing, told reporters from the AP and Center for Public Integrity.
Other findings from the investigation:
While drug makers spent more than $880 million on lobbying and campaign contributions between 2006 and 2015, groups advocating for opioid limits spent $4 million.
Companies that make and market opioids (and their allies) contributed to roughly 7,100 candidates running for state-level offices.
The drug companies and their allies have an army of lobbyists averaging 1,350 per year, covering all 50 state capitols.
In response, representatives from the industry and allied groups said they are focused on making sure that people dealing with chronic pain or debilitating disease continue to have access to pain medication. However, according to the AP and Center for Public Integrity reports, the industry fought to kill legislation even when it specifically exempted cancer patients from drug restrictions.
To learn more about what's driving up the cost of prescription medications of all types, check out the "High RX Costs" issues page on the Voices for Affordable Health website. Be sure to sign up for email updates.
---