Time to get moving. New study shows exercise can help save you $2,500 a year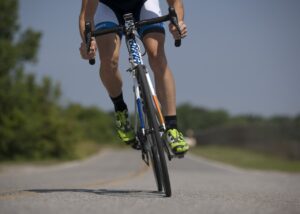 Do you have a regular exercise routine? If not, a new study published in Journal of the American Heart Association gives you another reason to start moving.
The study finds adults with heart disease could save $2,500 in health care costs annually if they exercise regularly.
The study also showed that even those without heart issues can save $500 annually with regular exercise.
Starting in 2012, the study tracked exercise and health care cost data from more than 26,000 Americans over age 18. Of those who participated, about one-third with heart disease and half without heart disease followed the exercise guidelines. Not surprisingly, those who followed the exercise routine had much lower health care costs overall.
What exercise can you do to help lower costs?
The American Heart Association recommends 30 minutes of moderate to intense aerobic exercise five days a week, or a minimum of 25 minutes of vigorous activity three times a week.
Walking
Stair walking
Gardening
Heavy house cleaning
Running
Bicycling
Swimming
Jump rope
What tips to you have to lower health care costs? Please share with Voices for Affordable Health.
---