Rx spending increases far outpace other health care spending
Spending on pharmaceutical drugs is far outpacing other types of health care spending, including hospital, physician and dental care.
In the past 30 years, U.S. prescription drug expenditures jumped from $19.6 billion in 1984 to $297.7 billion in 2014.
Here's another way to look at it: Prescription spending in the United States was 1,500 percent higher in 2014 than when President Ronald Reagan won re-election.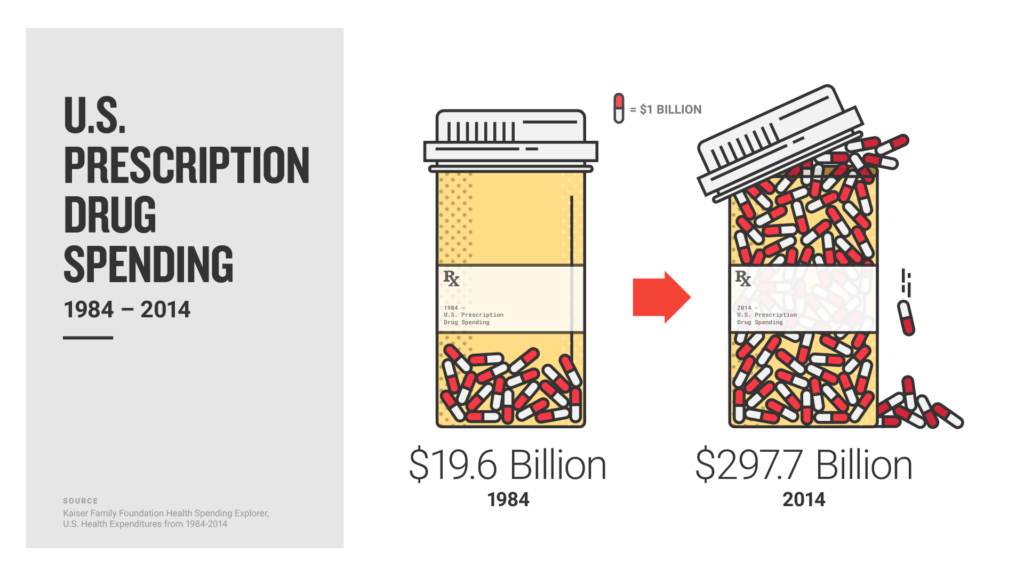 Are these prices increases just part of a larger health care trend? Not exactly, though health care costs across-the-board have increased.
Look at spending increases in other health care categories during the same period:
Hospitals: 600 percent increase
Physicians and clinics: 800 percent increase
Dental: 600 percent increase
Nursing care: 700 increase
Total national health care spending: 700 percent increase
That means prescription drug spending grew by more than double the rate of most types of health care services. You can dig deeper into the numbers by poking around in the Peterson-Kaiser Health Spending Explorer.
Voices for Affordable Health is shining a spotlight on the politics of pharmaceutical drugs in a new in-depth report, where you'll learn about Big Pharma's efforts to protect its ability to set prices at whatever level the market will bear. If you want to follow this issue closely, sign up for email alerts here.
---