Nearly 70% of Congress cashed a check from Big Pharma before the 2020 election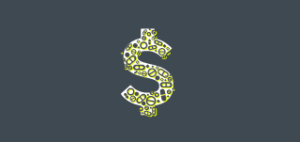 There are 505 members of Congress, and according to a new analysis of records by STAT, 374 of them cashed a check from the pharmaceutical industry before the election. Donors include drug companies like Allergan, AstraZeneca, Bayer and Pfizer.
No huge surprise. But the analysis does underscore the close relationships (and clout) Big Pharma has with elected officials.
As STAT notes, 2020 was an extraordinary year for the pharmaceutical industry. Drugmakers were pushed to quickly develop COVID-19 vaccines.
Companies were also busy on the political front. Pfizer, which developed one of the first vaccines to be given FDA emergency use authorization, contributed more than $1.3 million to members of Congress and wrote checks to 1,048 candidates in state legislative races.
The pharmaceutical industry was bipartisan in its approach, giving $7.1 million to 214 Republican candidates and $6.6 million to 189 Democrat candidates last election year. The industry largely focused on members of key congressional committees that oversee health care legislation. Many of the candidates that received pharmaceutical industry donations, including many Republican senators at risk of losing their seats, went on to win their races.
Overall, the pharmaceutical industry donated $14 million, but it wasn't the top spender when it came to campaign contributions. Public Sector Labor Unions spent $19.2 million, transportation unions spent $16.5 million, and the oil and gas industry spent $14.24 million.
---