Despite Medicare drug benefit, some seniors spend thousands each year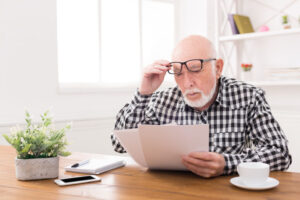 Congress has taken some steps to fix problems with the Medicare prescription drug benefit introduced in 2006. For starters, the dreaded doughnut hole is gone.
Now seniors pay 25 percent of the cost of their brand-name drugs until they've spent $5,100 out-of-pocket. At this point, the catastrophic portion of their coverage kicks in, and the patient's out-of-pocket expense drops to 5 percent of the cost.
But 5 percent can be devastating if the patient must take an expensive medication for a long time.
Meet Tod Gervich, a self-employed financial planner who also has multiple sclerosis. Three times a week Gervich, 66, injects himself with Copaxone, a drug that helps manage his disease.
His 40-milligram dose of Copaxone costs about $75,000 a year. Gervich hit the $5,100 threshold by March but still owes $295 a month for the rest of 2019. The cycle starts over again next year.
"I feel like I'm being punished financially for having a chronic disease," Gervich told National Public Radio.
He has put off his retirement because of his drug costs. Gervich has even considered stopping his Copaxone to save money.
Is there a better answer?
Washington is working on it. Proposals put forth by the Trump administration and Sen. Ron Wyden, D-Ore., would impose a cap on what Medicare beneficiaries spend out-of-pocket for prescription medications.
In 2006, asking a senior to pay 5 percent out-of-pocket didn't seem like much, Juliette Cubanski with the Kaiser Family Foundation told NPR. "Now we have such expensive medications."
Are you covered by Medicare's prescription drug benefit and still spending a lot for prescription drugs? Share your experience with Voices for Affordable Health.
---